AURORA, Colo. -- As the construction cranes near the end of their task at the new Gaylord Rockies Resort and Convention Center, preparations have been underway to hire the people to operate and run the soon-to-be Colorado's largest hotel.

A 500,000-square-foot convention center, 17-room spa, restaurants and bars, and a 1,500-plus room hotel and resort on an 86-acre site will not run itself.
People are needed to make it come alive.
The Gaylord Rockies Resort is scheduled to open for business and pleasure by late 2018. The first order of business is to hire the managers to run the business.
Sales, marketing, food, beverage, security and maintenance personnel positions need to be filled by the end of the year. There are more than 1,500 positions available.
Although certain positions require certain skill sets and qualifications, there is one trait the hotel wants all employees to have: A genuine and friendly personality.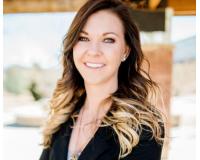 My name is Crystal Hart, I am a Colorado Native! I grew up in the San Luis Valley, located in south central Colorado, and have spent the past 17 years in the Denver Metro Area. I have over 15 years of....